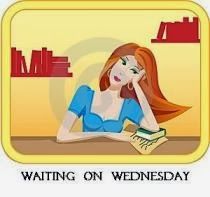 Waiting on Wednesday is a weekly event hosted by
Breaking The Spine
, where you can spotlight an upcoming release that you're eagerly anticipating!
This week I'm waiting on:
Fire & Flood by Victoria Scott
Releases on:
February 25th, 2014 Add it on Goodreads!
FROM GOODREADS:
A modern day thrill ride, where a teen girl and her animal companion must participate in a breathtaking race to save her brother's life- and her own.
Tella Holloway is losing it. Her brother is sick, and when a dozen doctors can't determine what's wrong, her parents decide to move to Montana for the fresh air. She's lost her friends, her parents are driving her crazy, her brother is dying- and she's helpless to change anything.
Until she receives mysterious instructions on how to become a Contender in the Brimstone Bleed. It's an epic race across jungle, desert, ocean, and mountain that could win her the prize she desperately desires: the Cure for her brother's illness. But all the Contenders are after the Cure for people they love, and there's no guarantee that Tella (or any of them) will survive the race.
The jungle is terrifying, the clock is ticking, and Tella knows she can't trust the allies she makes. And one big question emerges: Why have so many fallen sick in the first place?
Why I'm waiting:
Um, number 1 reason I am waiting for this? AN ANIMAL COMPANION! This makes me so excited! Plus some kind of epic race across a jungle!! Count me in!! I have been hearing lots of buzz on this new book lately, and it sounds wicked!! Thankfully it comes out in the next few weeks, because I need this book like yesterday.
What do you think of my choice?
What's your choice for this week's WoW?
Let me know in the comments, and leave me a link to your WoW post, so I can leave some comment love on yours!!!
Be sure to enter my Birthday Giveaway, HERE!
Also, if you followed me, I would love you forever and ever! LET ME LOVE YOU!!! *cough* Sorry if that was creepy, but I need MORE book loving friends!! You can never have too many! That's what I always say (or type in this case!!)
Thanks for visiting Pivot Book Reviews!!!