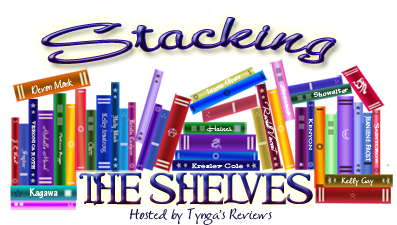 Stacking the Shelves is a weekly meme hosted by Tynga's Reviews, where bloggers share their weekly book hauls! This is my sixth time participating, and I absolutely LOVE showcasing what I received over the week, and seeing what goodies everyone else got as well!
Bought:
Anna and the French Kiss by Stephanie Perkins
Graceling by Kristen Cashore
Fire by Kristen Cashore
Deception by C.J. Redwine
Alienated by Melissa Landers
Won:
Side Effects May Vary by Julie Murphy (from Folio Books! Thank you!!)
The Girl of Fire and Thorns by Rae Carson (From Jennifer of Books and Swoons)
Dash and Lily's Book of Dares by Rachel Cohn and David Levithan *SIGNED* (from Jennifer of Books and Swoons! Jennifer also included some awesome swag!! I had no idea the books were going to be signed either so that was an awesome surprise!! Thanks girl!!)
Unravel Me by Tahereh Mafi *SIGNED* (from Lauren of Love is not a triangle! Thanks so much, Lauren!)
Lots of great surprises in my mailbox this week!! I personally can't stop petting my signed copy of Unravel Me. Tahereh Mafi's handwriting is even prettier in person!! I just want to frame it and hang it on my wall!!!
Be sure to check out my other posts (Especially Cover Puppies, if you are new to the blog!), and if you participated in StS this week, leave me a comment with a link so I can check out your weekly goodies! Thanks for visiting, and make sure you follow so you can keep up with my weekly musings!
ALSO BE SURE TO STOP BACK BY ON MONDAY FOR MY BIRTHDAY GIVEAWAY!!