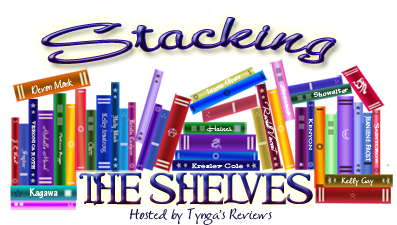 Stacking the Shelves is a weekly meme hosted by
Tynga's Reviews
, where bloggers share their weekly book hauls! This is my fifth time participating, and I absolutley LOVE showcasing what I received over the week, and seeing what goodies everyone else got as well!!
Bought:
Into the Still Blue
by Veronica Rossi (EEP! Someone hold me! I'm scared to read the last book in this series! But so excited too! I know, I'm a weird one!)
Uninvited
by Sophie Jordan (GUYS! THIS ONE SOUNDS SO GOOD!! A killer gene? Say whaaat?)
Gifted:
Some awesome Swag from Courntey C. Stevens! I'm way excited to read her book now!
Won:
And then I won signed Splintered swag from
Liliana at Lili Lost in a Book
, which I'm extremely excited about! Liliana also sneaked in a few other bookmarks as well! Thanks girl! <33
I got quite a few goodies in the mail this week!! But I also got another thing...SICK!! I have some posts scheduled right now, and I'm trying to kick this cold's butt before it gets too bad but bear with me on responding to comments and stuff! I promise I will...I just don't know when!! LOVE you guys!
Be sure to check out my other posts (Especially Cover Puppies, if you are new to the blog!), and if you participated in StS this week, leave me a comment with a link so I can check out your weekly goodies! Thanks for visiting, and make sure you follow so you can keep up with my weekly musings!