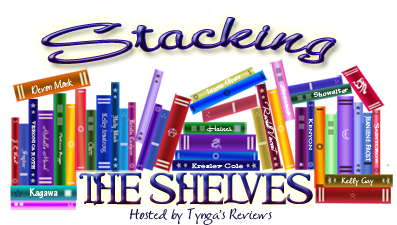 Stacking the Shelves is a weekly meme hosted by Tynga's Reviews, where bloggers share their weekly book hauls! This is my ninth time participating, and I absolute love showcasing what I received over the week, and seeing what goodies everyone else got as well!!!
Bought:
Won:
All from the Valentine's Day blog hop at Spiced Latte! Thanks Ellie!
From Claudia Gray's blog!! EEEP! SO STOKED FOR THIS ONE!!! Thanks Claudia!
Swag:
In Case You Missed It:
SO MANY GREAT BOOKS THIS WEEK! I really cannot wait to read Fire & Flood and Panic!
If you participated in StS this week, leave me a comment with a link so I can check out your goodies! Thanks for visiting, and make sure you follow so you can keep up with my weekly musings!