Waiting on Wednesday is a weekly event hosted by Breaking The Spine, where you can spotlight an upcoming release that you're eagerly anticipating!
This week I'm waiting on:
Isla and the Happily Ever After by Stephanie Perkins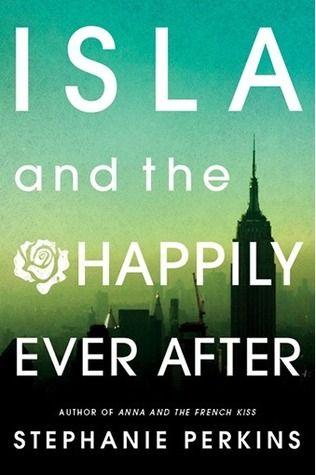 FROM GOODREADS:
From the glittering streets of Manhattan to the moonlit tops of Paris, falling in love is easy for hopeless dreamer Isla and introspective artist Josh. But as they begin their senior year in France, Isla and Josh are quickly forced to confront the heartbreaking reality that happily-ever-afters aren't always forever.
Their romantic journey is skillfully intertwined with those of beloved couples Anna and Étienne and Lola and Cricket, whose paths are destined to collide in a sweeping finale certain to please fans old and new.
Why I'm waiting:
Because I just jumped on the S. Perkins bandwagon and ERMAGAWD WHY DIDNT I READ THESE BOOKS BEFORE NOW?!?! If you haven't read them, you need to, and this is coming from someone who hardly ever reads contemps. They are hilarious and super swoony and I NEEDS MORE! Can it just be August already?!
What do you think of my choice?
What's your choice for this week's WoW?
Let me know in the comments, and leave me a link to your WoW post, so I can leave some comment love on yours!!
Also, if you followed me, I would love you forever and ever! LET ME LOVE YOU!! *cough* Sorry if that was creepy, but I need MORE book loving friends!! You can never have too many! That's what I always say (or type, in this case!!)
Thanks for visiting Pivot Book Reviews!