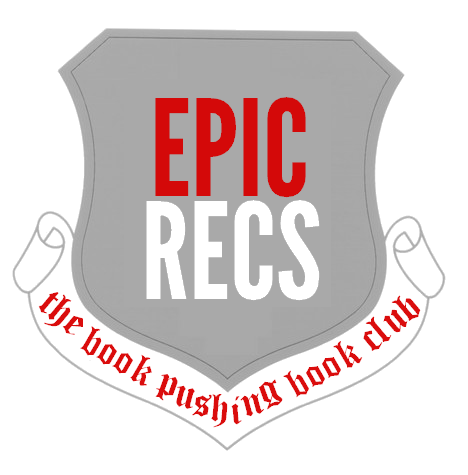 What is Epic Recs, you ask? Well, it's this amaze balls book pushing club started by Judith from Paper Riot and Amber from Books of Amber! Basically we all know how much of a book pusher I am, so when I found out there was a book club where you pair up with a friend or get paired up with someone by Judith & Amber and then "push" a book on them, I knew I was game!
My super sweet bestie, Sarah, and I are teaming up again for Epic Recs this June. Last month, Sarah had to read Pivot Point by Kasie West (which she loved!!!) & I had to read The Truth About Forever by Sarah Dessen (check out my review!) This month, we have pushed these books onto one another!
If you haven't read McMann's visions trilogy, I HIGHLY recommend it! Actually, the last book just came out yesterday! They are quick reads, but full of awesome characters and page-turning action.
I'm really looking forward to reading Heist Society! I actually just won a copy, too so even better! PLUS, Ally Carter is an Oklahoman! Like Sarah said, it's a sign. :)
Be sure to check out EPIC RECS and join up!! I'm already loving it, and know I'll be participating in the future! Also, be on the look out for my review of Heist Society later this month/early July!