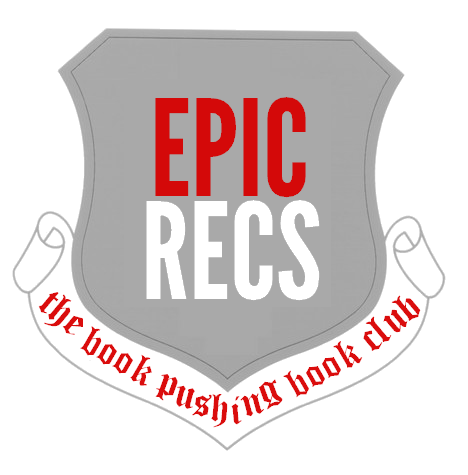 What is Epic Recs, you ask? Well, it's this amaze balls book pushing club started by Judith from Paper Riot and Amber from Books of Amber! Basically we all know how much of a book pusher I am, so when I found out there was a book club where you pair up with a friend or get paired up with someone by Judith & Amber and then "push" a book on them, I knew I was game! Sarah and I teamed up for May, and she picked The Truth About Forever by Sarah Dessen for me to read and review! Check out what I thought below!
The Truth About Forever by Sarah Dessen
Published by: Penguin on May 11th, 2004
Series: No
Pages: 374
Format: Paperback
Genre: Contemporary
Source: Gifted
Rating: 5/5
Buy the Book or Add it to Goodreads!!
FROM GOODREADS:
A long, hot summer...
That's what Macy has to look forward to while her boyfriend, Jason, is away at Brain Camp. Days will be spent at a boring job in the library, evenings will be filled with vocabulary drills for the SATs, and spare time will be passed with her mother, the two of them sharing a silent grief at the traumatic loss of Macy's father.
But sometimes, unexpected things can happen- things such as the catering job at Wish, with its fun-loving, chaotic crew. Or her sister's project of renovating the neglected beach house, awakening long-buried memories. Things such as meeting Wes, a boy with a past, a taste for Truth-telling, and an amazing artistic talent, the kind of boy who could turn any girl's world upside down. As Macy ventures out of her shell, she begins to wonder, Is it really better to be safe than sorry?
MY THOUGHTS:
Dear The Truth About Forever,
You are a book that has been sitting on my TBR shelf for quite some time. Honestly, probably way longer than I care to admit. I'm truly sorry for that, but when the opportunity arose for me to read you during Epic Recs (THANKS Sarah!!), I picked you right up even though I was still unsure about you. I should've known not to be though, because Sarah and I are twinsies and totes have the same taste in books. She raved and raved about you, and you know what? She was so right.
Macy was quite the character, introverted and reluctant to change, which I can completely relate to. I fell into her story right away, and disliked her stupid brainy boyfriend from the start. Jason was an ass, and Wes? Oh, Wes. Like Kristy and Monica would say... SA-WOOOOOON. I want a Wes to play Truth with!! I loved watching Macy make friendships with Kristy and Monica. Kristy was a hoot! Sarah Dessen's characters are just so well-rounded and filled with depth. I fell in love with all of them actually.
Macy's summer was full of ups and downs, and twists and turns. I grieved with her, laughed with her, and fell in love with Wes with her. I'm kicking myself for not picking you,The Truth About Forever, up before now, because you were the perfect book to kick off my summer with. Now all of my other Sarah Dessen books are sitting on my TBR shelf, screaming at me to pick them up next. Bravo, Sarah Dessen. You gained yourself another fan with this stellar read! FIVE HEARTS!!!!
Love always (and forever),
Becca
Was this review helpful?
Have you read The Truth About Forever?
What Sarah Dessen book should I pick up next??
Let me know in the comments
!
As always, thanks for visiting Pivot Book Reviews! <3