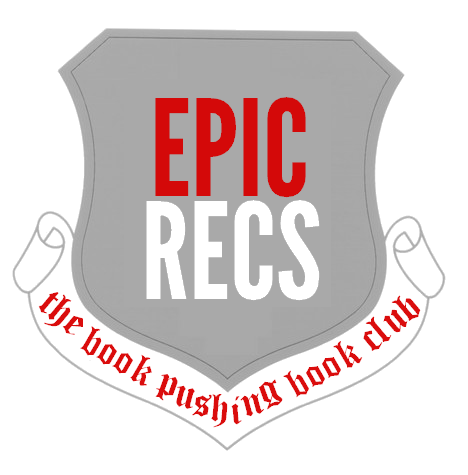 What is Epic Recs, you ask? Well, it's this amaze balls book pushing club started by Judith from Paper Riot and Amber from Books of Amber! Basically we all know how much of a book pusher I am, so when I found out there was a book club where you pair up with a friend or get paired up with someone by Judith & Amber and then "push" a book on them, I knew I was game!
Recently, I've found a fellow book blogger who I've really connected with, and discovered (despite our age difference) that we were totes separated at birth. I've pretty much already pushed a ton of books on her at this point, so I thought it was only fair that we partnered up for Epic Recs so she could do this same for me! Oh who is this incredible book blogger I'm speaking of? It's Sarah from Words With Sarah, and if you aren't already following her blog, you should def get on that, because she's adorbs and super sweet!!
Here's the books we are pushing on each other for the month of May!!
Any guesses on which book I chose for Sarah to read? I'll give you a hint: it's by my favoritest author ever, Kasie West!! That's right! Sarah will be reading Pivot Point this month. In return, I'll be reading The Truth About Forever by Sarah Dessen. (I just realized Sarah pushed a book on me by an author with the same first name as her!) But I'm extremely excited that she chose a Sarah Dessen book for me to read. I just read What Happened to Goodbye a few weeks ago (my first Dessen book, ahh! I know, I know) But since Sarah is pushing it, I have an excuse to read another one. One, which has, in fact, been sitting -unread- on my shelf for entirely too long.
Be sure to check out EPIC RECS and join up!! I'm already loving it, and know I'll be participating in the future! Also, be on the look out for my review of The Truth About Forever later this month/early June!