Giveaways
One of the favorite days of past years is our day of giveaways! You host the giveaway on your own site and link it up here for all our participants to come and visit. Don't forget to give Armchair BEA a little love when advertising, but you can choose your own guidelines and deadlines.


I bet you're wondering what I have to giveaway! Well, how about a hardcover of We Were Liars by E. Lockhart?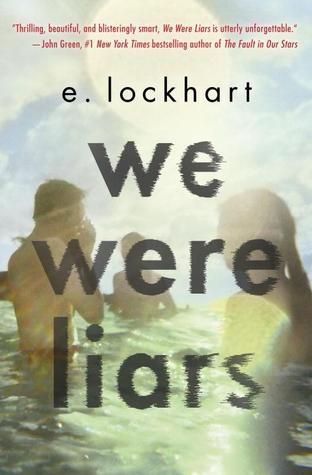 Interested? Enter the Rafflecopter form below, and (I have to say it, it's required when I have a giveaway that I say this) MAY THE ODDS BE EVER IN YOUR FAVOR!!!!!
**Oh, and here's the rules/mumbo jumbo/stuff you may need to know before entering:**
Must be 13+ (or have parents permission to enter)
I am not responsible for packages lost in the mail.
There will be ONE winner chosen randomly by Rafflecopter. Winner will be emailed and have 48 hours to respond or another winner will be chosen.
I reserve the right to disqualify any entries I see unfit.
Please don't cheat. Cheaters never win. (Because I check ALL entries. You've been warned!!)
Giveaway starts today and ends June 12th!