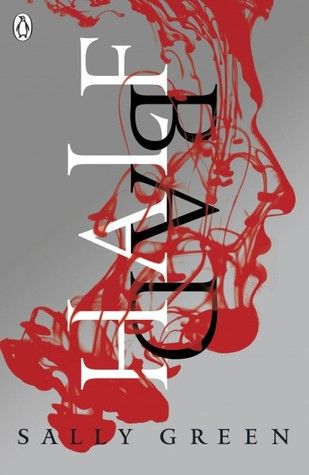 Half Bad by Sally Green
Published by: Viking Juvenile on 3/4/14
Pages: 380
Format: Hardcover
Genre: Paranormal
Source: Won
Rating: 1/5
Buy the Book or Add it to Goodreads!!
FROM GOODREADS:
Half Bad by Sally Green is a breathtaking debut novel about one boy's struggle for survival in a hidden society of witches.
You can't read, can't write, but you heal fast, even for a witch.
You get sick if you stay indoors after dark.
You hate White Witches but love Annalise, who is one.
You've been kept in a cage since you were fourteen.
All you've got to do is escape and find Mercury, the Black With who eats boys. And do that before your seventeenth birthday.
Easy.
MY THOUGHTS (in letter form):
Dear Half Bad,
I had exceedingly high hopes for you. That much is true, but you sadly disappointed me. I picked you up to enjoy with my blogging buddy Jessi from Novel Heartbeat for my very first buddy read, and I was so so so excited. But alas, it didn't take long for me to figure out you just weren't for me.
It's not you. It's me, really. I'll be honest. I'm just not that into you. Whether it was your constantly changing narrative or the weird *sexual* mentions, I'm not really sure. I continued to read you despite not enjoying myself. I just have this problem where I can't force myself to DNF a book. I wanted more from you, and you just didn't deliver. I wanted more about the magic!! More about the different witches! But it just never really happened.
However, don't take it personally, because according to a lot of my goodreads friends, they gave you five stars and absolutely loved you. Like I said earlier, it's not you. It's me. We just weren't meant to be.
XO,
Becca

**Please note: I've been in a blogging slump. I'm not really sure why. It could be because I have like no extra time on my hands between work and class. So I decided to switch up the way I reviewed Half Bad, and it was a lot of fun!!! I really enjoyed writing this review! I hope you like it too!***
Was this review helpful?
Did you like this new way of reviewing or the old way better?
Have you read Half Bad?
Let me know in the comments
!
As always, thanks for visiting Pivot Book Reviews! <3