Waiting on Wednesday is a weekly event hosted by Breaking The Spine, where you can spotlight an upcoming release that you're eagerly anticipating!
This week I'm waiting on:
Afterworlds by Scott Westerfeld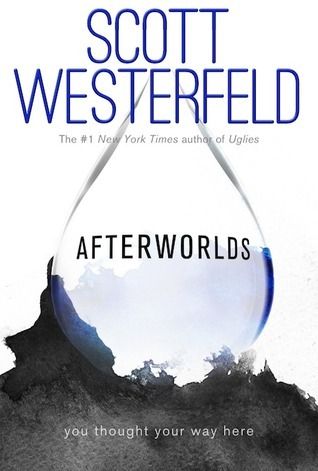 FROM GOODREADS:
From the #1 New York Times bestselling author Scott Westerfeld comes a smart, thought-provoking novel-within-a-novel that you won't be able to put down.
Darcy Patel has put college on hold to publish her teen novel, Afterworlds. With a contract in hand, she arrives in New York City with no apartment, no friends, and all the wrong clothes. But lucky for Darcy, she's taken under the wings of other seasoned and fledgling writers who help her navigate the city and the world of writing and publishing. Over the course of a year, Darcy finishes her book, faces critique, and falls in love.
Woven into Darcy's personal story is her novel, Afterworlds, a suspenseful thriller about a teen who slips into the "Afterworld" to survive a terrorist attack. The Afterworld is a place between the living and the dead, and where many unsolved- and terrifying- stories need to be reconciled. LIke Darcy, Lizzie too falls in love... until a new threat resurfaces, and her special gifts may not be enough to protect those she cares about most.
Why I'm Waiting:
1. The novel within a novel aspect sort of reminds me of Fangirl, which I loved!!
2. SCOTT WESTERFELD IS THE BOMB DOT COM!!
3. I love the teen author aspect. I would love to read about the struggles Darcy faces as a young novelist, like myself.
4. I remember reading somewhere that Darcy wrote her book during NaNoWriMo, which is awesome!! I really want to read about her NaNo experience. I know mine was rough, but totally worth it and super fun!!
What do you think of my WoW?
What is your WoW for this week?
Let me know in the comments, and be sure to leave me a link so I can come back and leave you some comment love!
Thanks for stopping by Pivot Book Reviews!!