Waiting on Wednesday is a weekly event hosted by Breaking the Spine, where you can spotlight an upcoming release you're eagerly anticipating!
This week I'm waiting on:
The Devil You Know by Trish Doller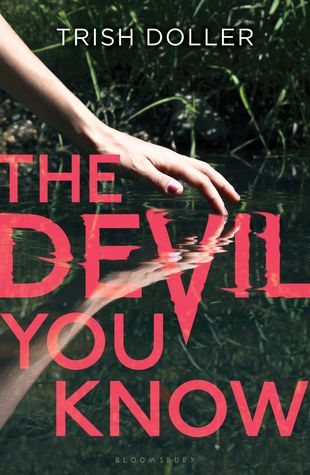 FROM GOODREADS:
Arcadia "Cadie" Wells has one primary goal in life -- to escape the sleepy
Florida town where she was born and raised. Since her mother's death, she's sacrificed her boyfriend, her spot on the soccer team, and even her plans for the future to raise her little brother and help her still-grieving father. On a rare night out at a party at the local state park, Cadie meets a couple of good-looking tourists and impulsively agrees to join them on their road trip from one end of Florida to the other. But when their adventure goes tragically wrong, Cadie's new goal is to make it home alive.
Why I'm Waiting:
2. Dude. This is a thriller, and I'm currently obsessed with YA THRILLERS.
3. What the heck goes wrong? Are the tourists killers? Kidnappers? Cannibals? MY MIND IS GOING CRAZY WITH ALL THE POSSIBILITIES!
4. It's in Florida, which is where my bestie lives, and I've never been or really read many books set there so I'm excited to see more of it through a book's POV!
What do you think of my WoW?
What is your WoW for this week?
Let me know in the comments, and be sure to leave me a link so I can come back and leave you some comment love!
Thanks for stopping by Pivot Book Reviews!